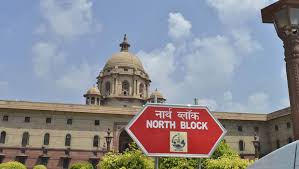 New Delhi (17.06.2022): In response to the unanimous decision taken by the Board of Directors the Ministry of Tribal Affairs has reportedly written to the Board that Ms R Jaya (IAS:1995:TN) would continue as the Managing Director of Tribal Cooperative Marketing Development Federation of India Limited (TRIFED).
It may be underlined that the TRIFED Board had informed the GoI of its unanimous decision that it did not wish to continue with Ms. R Jaya as its MD in view of what it sees as her non-cooperation in implementing the decisions made by the TRIFED Board of Directors (BoD).
The Board took this drastic but unanimous decision on June 06, 2022. The decision was conveyed in a letter to the Union Tribal Affairs Secretary by TRIFED Chairman Ramsingh Rathwa, in a letter addressed to the Union Secretary for Tribal Affairs. Further, the BoD had requested the Govt of India to post another official as the MD of TRIFED on an urgent basis.
It may be underlined that Ms. Jaya, Additional Secretary in the Ministry of Tribal Affairs, has been holding the additional charge of TRIFED MD for over six months; a post that fell vacant after the superannuation of Pravir Krishna (IAS:1987:MP).
Following the development, a section of officials believed that she might be divested of her additional charge but the ministry has made it clear that the ad-hoc arrangement at TRIFED would continue till the appointment of a regular incumbent.