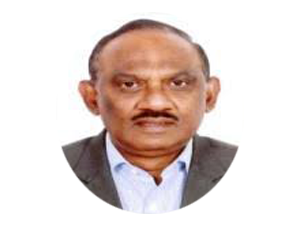 New Delhi (05.05.2021): The Ministry officials confirmed the sad demise of Dr G Narayana Raju, Union Secretary in the Legislative Department. Reportedly, he died yesterday in Delhi. He was suffering from Covid-19.

The Union Government had on March 09, 2021 extended his tenure (re-employment on a contract basis) for a period of one year ending 31.03.2022.
The ministry officials paid homage and observed a two-minute silence at the ministry today.