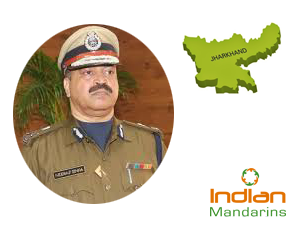 New Delhi (13.02.2021): The 1987 batch IPS officer, Niraj Sinha, is appointed full-time new DGP of Jharkhand. Till now, MV Rao has been officiating as state DGP since March 2020.
Before given the new assignment, Sinha was heading the Anti Corruption Bureau as an additional DG.
What might have turned the table in favor of Sinha is the fact that he was Ranchi's SSP when incumbent Chief Secretary Sukhdeo Singh was DC, Ranchi in the nineties. Further, since Sinha once also held the post of OSD of Bihar's former chief minister Lalu Prasad who is an ally of the current CM, this fact could have also clinched his candidature.
It may be recalled that the appointment of the state DGP has taken a really very long time as the list of eligible candidates was submitted way back in 2019