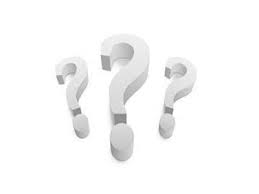 New Delhi (29.01.2021): Officials are said to be brainstorming about the ideas to beef up the effectiveness of the Central Economic Intelligence Bureau (CEIB) which was instituted in 1985 to collect and collate inputs from different agencies like IB, R&AW, CBI, etc. to bust cases of tax evasions.
As tax assessments have turned faceless operations, officials believe a necessity has arisen for a central collection and processing mechanism for tax intelligence, particularly in view of the dominant role of digital technology in data analysis.
It's in this context that the idea of empowering the CEIB is being debated. Currently, the CEIB manages three agencies - Administration and Coordination Wing (AC), Economic Intelligence Wing (ECOINT), and Conservation of Foreign Exchange and Prevention of Smuggling Activities (COFEPOSA) Wing.
Clearly, it doesn't seem to have much clout in the competitive corridors of power.
Despite the existence of the CEIB for the last 35 years, both CBDT and CBIC have their own intelligence and investigations units. There are a few other departments, too, which tend to do similar things in matters of tax intelligence and processing.
So the idea is born to bring all agencies like director-general or DG (investigation), DG (goods and services tax intelligence), Directorate of Revenue Intelligence (DRI), Enforcement Directorate, etc, under the administrative and supervisory jurisdiction of the CEIB. This may help, it is argued, to centralize and integrate all inputs and facilitate better analysis by way of getting a complete picture in any case of tax evasion under study.
This may also help in making CBDT and CBIC better focus on their core business of revenue collection instead of getting diverted to, and fritter away their energies on, intelligence operations.
Further, it is also being debated whether it will be a good idea to place the Tax Research Unit (TRU) and Tax Policy and Legislation (TPL) wing under Additional Secretary, Revenue.
As everyone is free to float ideas, some officials are said to have been pushing for placing the CEIB under the ministry of home affairs (MHA) and merge it with the narcotics control bureau.