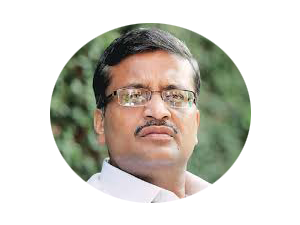 New Delhi (26.08.2021): A petition filed by senior whistle-blower IAS officer Ashok Khemka (IAS:1991:HY) in the Punjab and Haryana High Court ruled that he must give a representation to the Central government to call him for posting as Additional Secretary in the Government of India in two weeks' time. The Centre must consider it and make a decision within a month to pass a speaking order.
Khemka had challenged the CAT order in the High Court which denied him appointing Additional Secretary at the Centre.
It may be underlined that responding to the matter, the Centre submitted an affidavit informing that Khemka does not fulfil the required pre-condition of a minimum three years' deputation as deputy secretary at the Centre for the appointment of Additional Secretary. It was decided in April 2016 that the officer having at least a year's experience as deputy secretary can be considered for the post for the very reason his he was not considered for AS-level posting at Centre.