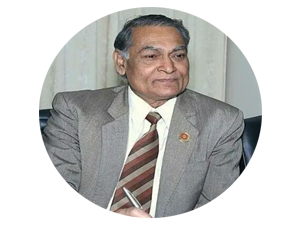 New Delhi (26.05.2022): It must be 1970 or 1971 when as a journalist I wrote about a habitual criminal in The Pioneer, Lucknow. I called him a jailbird as he was in jail off and on.
Some of my enemies whom I did not know or care much about met the criminal and instigated him against me. They explained to him that the journalist had deliberately insulted him by calling him a bird.
One of the journalist's acquaintances (informers) told me about this. He also informed me that this hired killer was livid when he heard that someone had called him a " chiraiyya"(bird).
He advised me to meet him as my enemies in my own journalistic fraternity had given the killer his name.
I took the advice seriously and found out the next hearing date when the criminal would be presented in court.
That day I stood at the entrance of the undertrials' lock up.
I could recognize the criminal when he alighted from the jail/ police van. I called out his name and announced my name to him. The brief glance that the criminal gave me was enough to curdle the journalist's blood with fear.
I requested the police escorts to let me talk to the criminal from a distance of 6 feet.
" Kyun re, toone mujhko chiraiyya (bird) kaha hai? Mai Sher hun,Sher, tujhko nahi maloom" he thundered.
" Arre nahi daddu, maine aapko chiraiyya nahi kaha hai. Angrezi me ek muhavra hai jail bird jo maine likhata. Uska matlab hota hai ki aap andar zyada bahar Kum rehte hai. Aise aadmi ko jail bird kehte hai," I responded.
A smile crossed the criminal's face and he said: " lagta hai meri tarah tere bhi bahut dushman hain. Chhote, hoshiar rehna apne doston se aur mujhse milte rehna."
He did turn around once and raised his shackled hands in a Namaste.
He had called me Chhote, which is used in Lucknow to call a dear younger brother.
That night I slept like a baby and saw the criminal's face not as a nightmare but as a smiling, benign Guardian Angel.
(By Sushil Silvano)