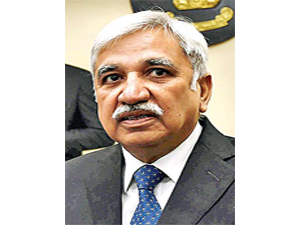 New Delhi (08.12.201): The Election Commission of India on Tuesday informed that former chief election commissioner (CEC) Sunil Arora was invited to join the board of advisers at the International Institute for Democracy and Electoral Assistance (IDEA); a Stockholm based intergovernmental organization that was established in 1995 with a mandate to support sustainable democracy worldwide.

Arora, a 1980 batch officer, was the 23rd CEC from December 2018 to April 2021 when the commission conducted the general elections to the 17th Lok Sabha in 2019.
IDEA, assisted by a 15-member board of advisers, currently has 34 member countries from all continents.