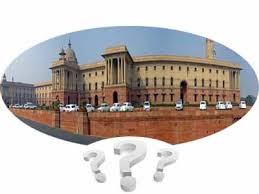 With COVID-19 cases going out of hands in Delhi, Union home ministry on June 14 transferred four IAS officers – two from Andaman and Nicobar Islands and two from Arunachal Pradesh – to Delhi to help manage the state government's fight against the Covid-19 pandemic. Two senior IAS officers S C L Das (IAS:1992:AGMUT) and S.S. Yadav (IAS:1995:AGMUT) too have been attached to the Delhi government. Reportedly, Bhupinder Singh Bhalla (IAS:1990:AGMUT), working as Additional Secretary in Union Commerce Ministry, has also been repatriated to Cadre (Delhi) for some specific purpose.
Other four young IAS officers included Awanish Kumar (2014:IAS:AGMUT) and Monica Priyadarshini (IAS:2014:AGMUT) from A&N and Gaurav Singh Rajawat (IAS:2014:AGMUT) and Vikram Singh Mallik (IAS: 2012: AGMUT) from Arunachal Pradesh to New Delhi to assist COVID management in the city.
Orders came after Shah's meeting with Union Health Minister Harsh Vardhan, Delhi Lieutenant Governor Anil Baijal, Chief Minister Arvind Kejriwal and officials of the State Disaster Management Authority (SDMA) to take stock of the Covid-19 situation in Delhi that has worsened in recent times.