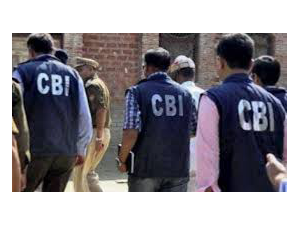 The Special CBI Court for Coal Cases (New Delhi) has convicted former Minister of State in the Vajpayee administration for Coal Dilip Ray, former additional secretary coal Pradip Kumar Banerjee, and former Coal Ministry Project Adviser Nitya Nand Gautam, besides Castron Technologies Ltd., Dhanbad, and its director Mahendra Kumar Agarwalla as well as Castron Mining Ltd, Kolkata, in a case related to the allocation of Brahmadiha Coal Block situated in District Giridih (Jharkhand).

The case against the convicts was registered on 07/01/2014. It is now adjourned for arguments on 14.10.2020 for the quantum of sentence.
During the investigation, the CBI established that the above-mentioned officials gave undue favour to accused companies by violating the guidelines framed for the allocation of the Brahmadiha coal block. It was also established that the Brahmadiha Coal Block was not included in the list of captive coal mining at any point in time.