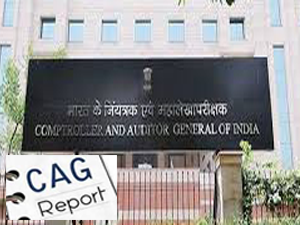 The Comptroller and Auditor General (CAG) has questioned the rationality of the "strategic sale" of one state-owned PSU to another state-owned entity.

During FY 2018-2019, there were four transactions involving the sale of National Projects Construction Company (NPCC) to WAPCOS Corporation, Rural Electrification Corporation (REC) to Power Finance Corporation (PFC), Dredging Corporation (DCIL) to port trusts, and HSCC (India) to NBCC. Similarly, CAG red-flagged the sale of shares held by SUUTI that was treated as disinvestment receipts. SUUTI was carved out to take over shares held by the erstwhile UTI.
Union Cabinet's objective of 'strategic sale' was to minimize the burden of the bulk of ailing companies. Instead of disposing off such burdens, DIPAM resorted to selling one PSU to another. For example, the government had sold HPCL to ONGC.
The auditor in its report, tabled in Parliament, categorically underlined that "such disinvestments only resulted in the transfer of resources already with the public sector to the government and did not lead to any change in stake of the public sector/government in disinvested PSUs".