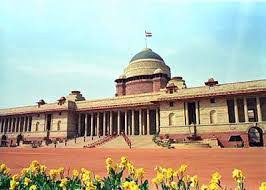 Jaipur (05.12.2022): It has been a quite productive year for Rajasthan cadre officers in terms of winning accolade for their commendable work as civil servants. From Padma award to other national awards, their good work is recognized all across. In the last fortnight, three officers from the state were handed over national awards in various fields.

President Droupadi Murmu awarded Dr Jitendra Kumar Soni (IAS: 2010: RJ), the District Magistrate of Alwar for his good work towards Divyangjans. One of the Rajasthan cadre officer got two awards this year. Out of total 248 IAS officers working in the state, 10 were given National Awards this year.
Additional Chief Secretary (ACS) P K Goyal (IAS: 1988: RJ) was awarded by the World Book of Records for bringing back enrolment up to 90 per cent of dropout students due to global Corona pandemic. Churu District Magistrate Sidharth Sihag (IAS: 2012: RJ) was awarded National Excellence Award for making Khelo India a success story. Another ACS Sandeep Verma (IAS: 1993: RJ) was given award by Arun Jaitley National Institute of Financial Management for his excellent work in government purchase. Rukmani Riar (IAS: 2012: RJ), District Magistrate of Hanumangarh, was awarded for her work in the field of e-Governance.
Ankit Kumar (IAS: 2014: RJ) was awarded twice in 2022 for his commendable work for water conservation and promotion of small industries. Gaurav Goyal (IAS: 2006: RJ) working in the PMO was awarded by the PM in 2016 by Prime Minister Narendra Modi. Rajiv Mehrishi (Retd IAS: 1978: RJ) was given Padma Bhushan in the field of civil services.