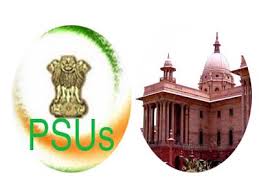 New Delhi (27.03.2023):
Seemingly
a redux of AAI moment
(CLICK TO READ)
in the selection process of
Director Finance in Indian Oil Corporation Limited
(IOCL) as following the
Delhi High Court
(HC) order, the PESB has put its recommendation for the post of Director (Finance), Indian Oil Corporation (IOCL) on hold. The
Selection Board (PESB)
was scheduled to hold interviews for the selection of the post
on March 24, 2023
yet it announced that
"….the recommendation of the PESB has not been finalised in compliance to the Hon'ble High Court of Delhi Order dated 22/03/2023…"
Delhi HC is currently hearing a writ petition filed by an applicant currently working as Chief General Manager (CGM) in IOCL. The aggrieved applicant contested the rejection of his candidature claiming his qualification fits the criteria fix for shortlisting and the subsequent interview. The petitioner challenged the list of shortlisted candidates released on 10.03.2023 saying that despite he too being eligible preference was given to Chartered Accountants over Cost Accountants.
The Delhi HC said that "… this Court deems it appropriate at this stage to permit the Petitioner to appear in the interview scheduled on 24.03.2023 for the post of Director (Finance). It is made clear that participation of the Petitioner in the interview will be subject to final outcome of the writ petition and will not create any equity in his favour." The Court added further that "the result of the Petitioner shall be placed in a sealed cover and will not be given effect to, till the next date of hearing," the court said. The next date of hearing is April 21.
It may be underlined that the similar situation occurred pertaining to the selection for the post of Director (Finance) in the Airports Authority of India (AAI) in October 2022. (CLICK TO READ).
ALSO READ: