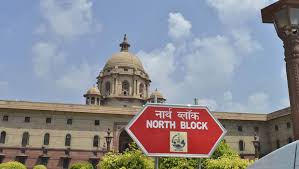 New Delhi (09.06.2022): The Central Government has increased the IAS cadre of Uttarakhand from 120 to 126 on the demand of Uttarakhand. However, Uttarakhand had been demanding to increase its IAS cadre to 139, which was rejected by the Center.
The Center reviews the structure of the All India Services Cadre every ten years. The cadre of IAS was made 120 posts in the state in 2010. In 2010, the state government, while deciding not to increase any new posts in this cadre, had informed the Center of its intention, but the state government is now feeling the need for officers.
Uttarakhand is facing acute shortage of IAS officers as only 76 IAS officers are working in Uttarakhand. Of these, seven officers are on central deputation. That is, the work of the government is going on with the help of a total of 69 officers. Ashish Joshi (IAS: 2006), Sridhar Babu Addanki (IAS: 2008), Jyoti Yadav (IAS: 2009) and Raghav Langar (IAS: 2009), Mangesh Ghildiyal (IAS: 2012) and Amit Singh Negi (IAS: 1999) are on central deputation.