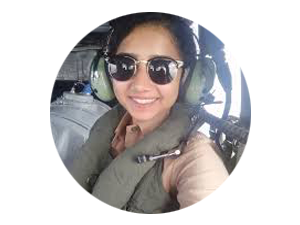 New Delhi (18.01.2021): Does placing a civil police officer on traffic duty tantamount to punishment? Can it even be deemed as punishment?

Amazing as it may seem, senior Kerala Police officers seem to count on the Kerala Police Association's (KPA) definition of the word 'punishment' when it comes to posting.
And lo, traffic, which is considered a privileged posting through the length and breadth of the country because of the 'windfall gains", is considered a punishment posting in God's own country.
So when the young 2018 batch IPS officer, Kochi DCP Aishwaraya Dongre, placed a lady CPO on traffic duty for two days for lack of alertness, she was advised by her senior, City Police Commissioner Nagaraju C H, "not to repeat it."
What happened?
Well, Aishwarya visited a police station in her jurisdiction in civvies, but in her official vehicle. For some reason, the lady CPO failed to recognize her because the DCP was recently posted to Kochi. But the young DCP thought the CPO was not alert enough to see the DCP's vehicle entering the premises of the police station and act accordingly.
So Aishwarya put the CPO on two-day traffic duty.
However, this badly hurt the sentiments of the KPA, which interceded on behalf of the CPO with the police headquarters and the CPM leadership. The KPA informed the police HQs that the young officer's conduct showed a lack of respect for the CPO concerned while the latter was discharging merely her duty in blocking her entry into the police station till she came to know of the identity of the new DCP.
What was worse, according to the KPA, the young DCP refused to accept the apology of the equally young CPO.
Are compassion and forgiveness really bad? Aishwarya has to figure it out.
(By M K Shukla & Rakesh Ranjan)