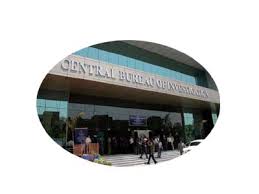 New Delhi (17.01.2021): Ahead of the completion of the fixed two years tenure (on 03 February 2021) of Rishi Kumar Shukla (IPS:1984:MP) as CBI Director the Union Home Ministry and DoPT are all set to start the shortlisting and selection process to appoint his successor. Shukla will demit office on 03 February 2021 though one cannot rule out the possibility of an extension to Shukla for six months.
Several senior IPS officers believe that NIA Chief Y C Modi (IPS:1984:AM) and BSF DG Rakesh Asthana (IPS:1984:GJ) are the front runners for the coveted post with few other names from the 1985 and 1986 batch in the shortlisted panel.
Union Home Ministry (cadre controlling authority of IPS officers), DOPT and CVC will work in sync with each other during the shortlisting and vigilance clearance. Further, a three-member panel headed by the Prime Minister, Chief Justice of India, and the Leader of Opposition in the Lok Sabha will decide the name for the top job which will further be endorsed by the Appointment Committee of the Cabinet. The officer once appointed as CBI director will have a fixed term of two years.